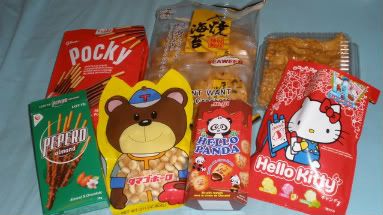 Hello food addicts <3
As you can see from the picture above, I made some damage at Kim Phat on Jarry.
Couldn't resist buying some goodies hehe.
I was only going to do restaurant reviews but since its a food blog and i'm a food addict and this is food we are talking about...i figured i'd mix things up a little and add in some food haul!
(So you can see how fat i will get...just joking C=)
-
Hello Kitty Candy
I couldn't resist! notice my HK music player and i also bought HK MAC cosmetics!
They were pretty expensive but that's because they are 100% made in Japan.
They come in lemon, strawberry and grape flavour, and comes with a special sticker!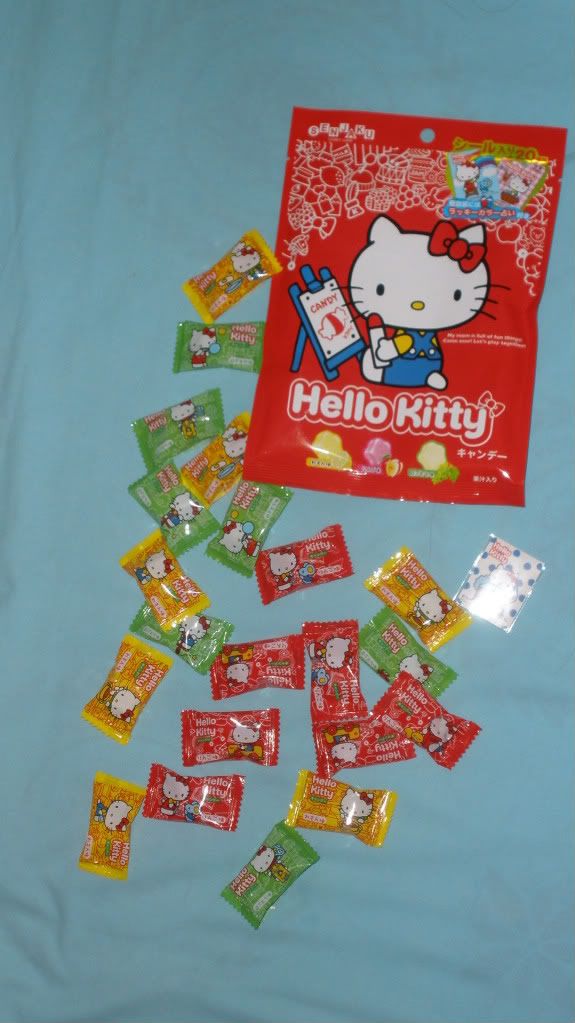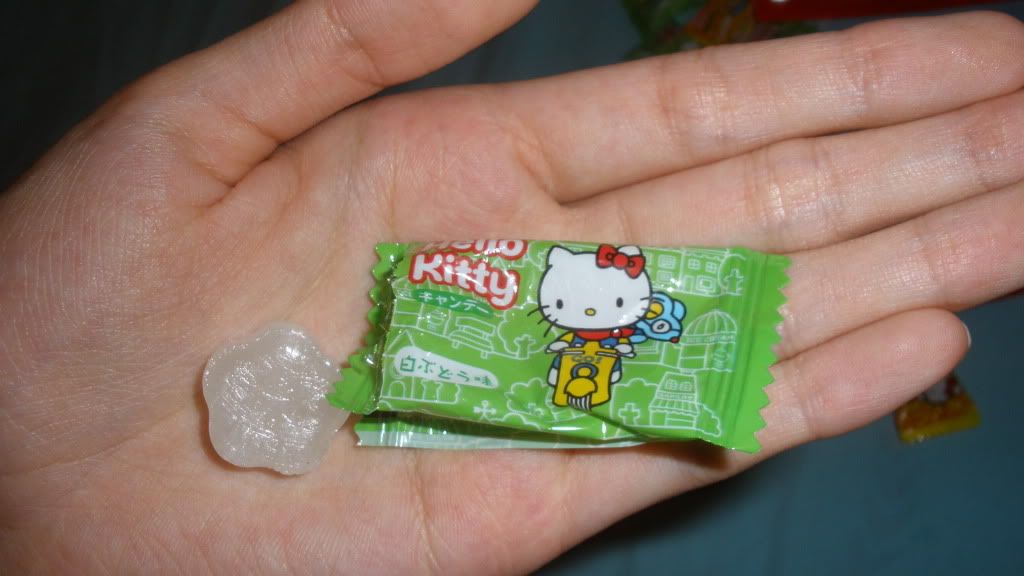 -
Hello Panda cookies
The classic Hello Panda's filled with choco yummyness! =3
It's been a while since i've eaten these.
-
Pocky and Pepero
Another classic!
Pocky now comes in small individual bags of 7 pocky choco sticks!
Pepero is the korean version of the japanese sweet.
Aren't the packages shiny?! haha
Now all i need is to find someone to play the pocky/pepero game with me ;)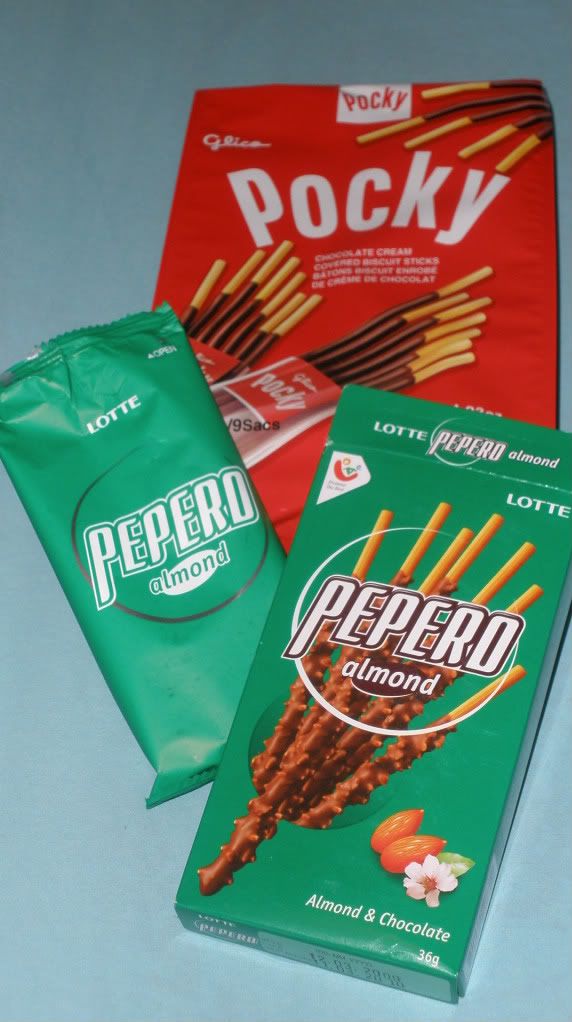 -
"Round/balled cookies"
I forgot how these are called =/
But they taste like childhood memories!
Let it melt in your mouth or crunch, it's the perfect thing to munch (on)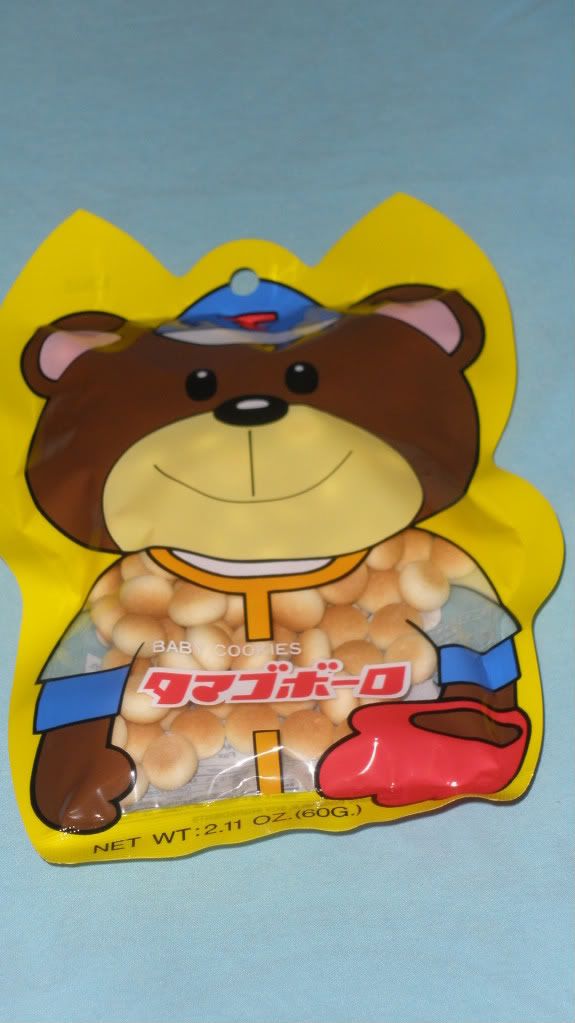 -
Honey bow-tie
These are soo good to eat but kinda greasy haha.
Fried flour coated with honey!
To be eaten with a glass of water near by!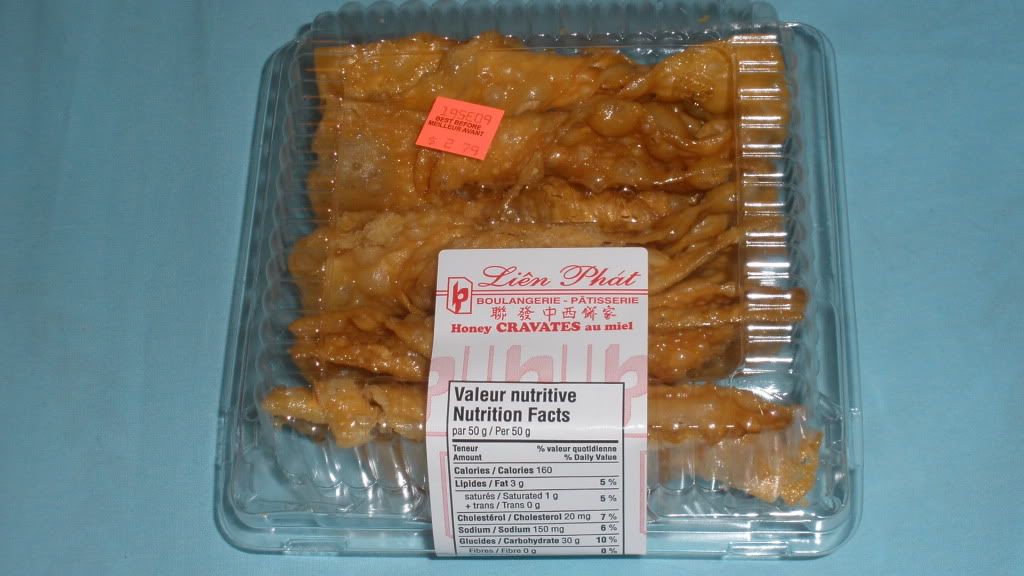 -
Seaweed rice crackers
This was actually my sister's pick!
She likes seaweed a lot hehe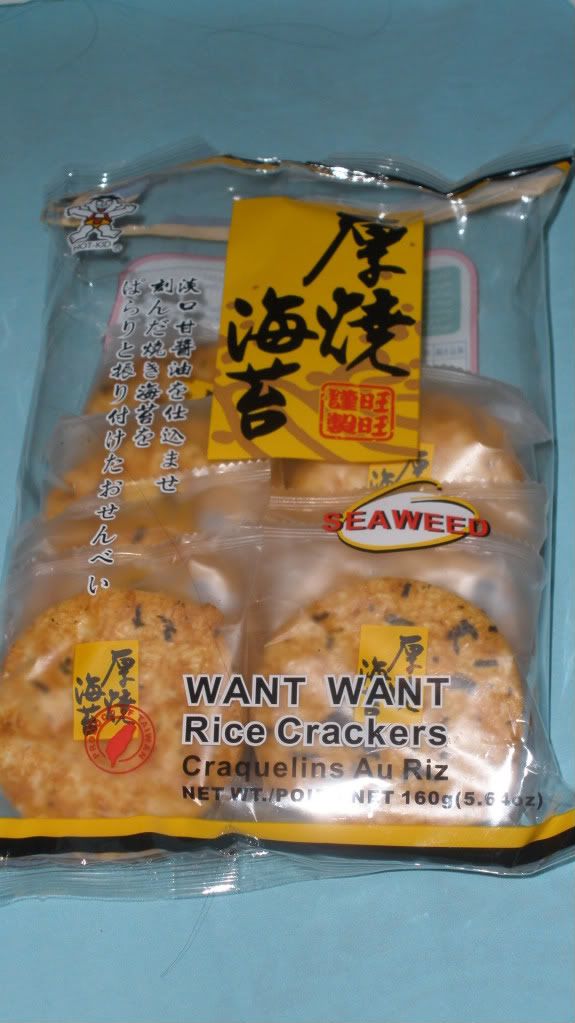 -
"Korean" Udon
This is what my sis and i had for dinner C=
Some good ol' japanese udon...korean style! Exactly the same but with the added spicyness
Left: Seafood flavour Right: Katsuo (mushroom)
Each come with two servings per pack!
We had the one i picked (left) hehehe. It was very easy to make and delicious!
We added some "beef balls" for meat.
Do all these goodies make you hungry yet? ;)